We are : SVS International is a private consultancy, registered under the India Law that is not affiliated to any Diplomatic missions, with branches based in Bangalore, Chennai, Hyderabad and New Delhi.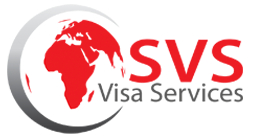 Website: www.svsvisaservices.in, Email: info_ind@svsinternational.com
CHECK LIST FOR Tourist Visa – Belgium
| | | |
| --- | --- | --- |
| S.No. | Documents | Attached |
| 1 | Passport: Original passport with minimum 6 months validity from the time of travel and 2 empty pages for visa. | |
| 2 | Visa Application Form: Fully completed and signed visa application form. (empty/blank fields may be cause for invalid application). | |
| 3 | Photographs: 2 latest passport type 35mm x 45mm sized color photos with white back ground, not older than 3 months. | |
| 4 | Return flight tickets: Return flight tickets with applicant name. If applying in group, please highlight applicant name. | |
| 5 | Proof of Accommodation: Copy of hotel booking or a letter from the host with host's ID/passport copy. | |
| 6 | Proof of Sufficient Funds: Latest applicant's bank statement or a sponsorship letter from the financial sponsor with sponsor's bank statement and ID/passport copy. | |
| 7 | Original Visa Request Letter (Covering Letter): Addressing to the Visa Officer, applicant details, purpose of visit, duration of visit and assurance for back to home country with in mentioned time. | |
| 8 | Letter from the company: Applicant details and period of leave approved. It should be on company original letterhead with Manager/HR seal and signature. | |
| 9 | Travel Insurance: Insurance certificate with applicant name and should be valid for the whole trip. The minimum cover is 30,000 EUR. In principle, it is taken out in your own country. Ask the competent consulate about the insurance companies whose contracts are accepted. | |
Important Notes:
Minor children must submit an application form signed by a person with parental authority or by a legal guardian.
If you are a minor travelling without your parents or without your legal guardian, parental authorisation or the authorisation of your guardian will be required
approved list of insurance companies .